BRINGING WIND PROPULSION BACK TO SHIPPING
What is a rotor sail and how does it work?
A rotor sail is an active sail. It consumes a fraction of energy to convert the incident wind into a powerful propulsive force. The physical principle – the Magnus effect – is the same as that used by a tennis lift.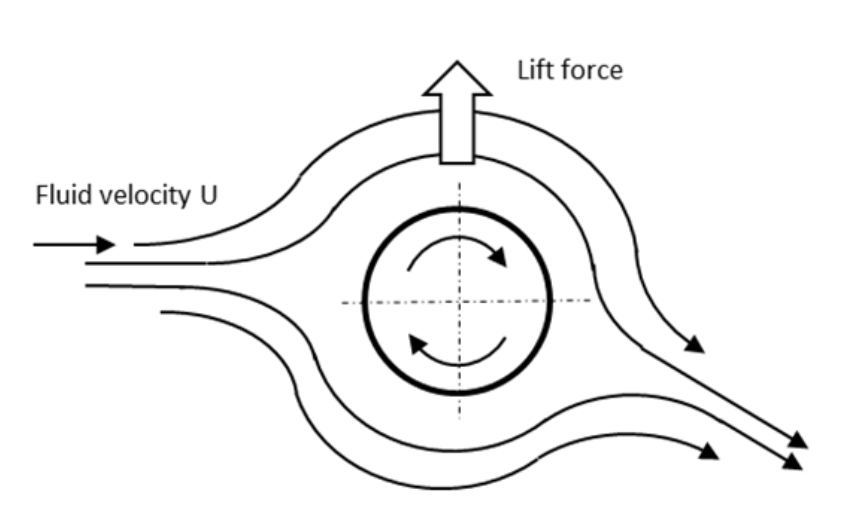 Rotor sails are the most powerful of all sail types.
For the same surface area, a rotor sail propels up to 10 times more than flexible sails.

SEA-CARGO – SC-Connector RoRo vessel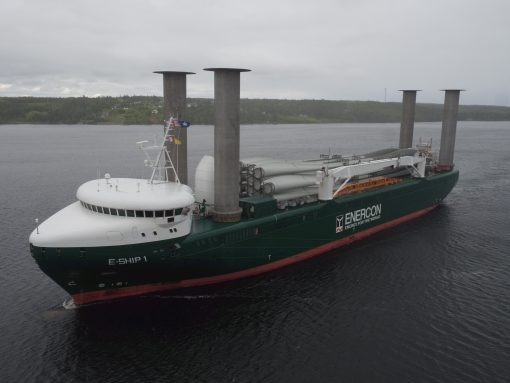 ENERCON – E-ship 1 General cargo vessel
According to the International Wind Ship Association, more than half of all wind-powered installations on commercial vessels over 5,000 tonnes worldwide are rotor sails.
Maersk Tankers – Maersk Pelican Product Tanker Vessel
Farwind Energy has developed a particularly innovative and durable rotor sail solution, enabling it to reduce the cost of the sail for equivalent propulsive force.
Several patents have been registered.
Farwind Energy offers a range of rotor sails.
Farwind Energy has the ability to define a rotor adapted to a given vessel according to its structure, its routes and its specific constraints (such as air draught or operations).
Rotor diameter (m)
Height above deck (m)

Maximum thrust generated (kN) for a ship with at 19 knots forward speed of advance in True Wind Speed = 22 m/s

Design Life

Control system

EX compatibility

Performance monitoring
4
30

250

25 years

Automatic

Optional

Optional
5
37

390

25 years

Automatic

Optional

Optional
7
52

770

25 years

Automatic

Optional

Optional
CII studies to assess the operational performance of existing vessels

Opportunity analysis – Study of the performance of rotor sails and comparison with other types of wind propulsion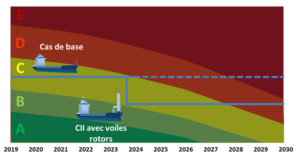 Validation of feasibility – Wind measurement campaign at sea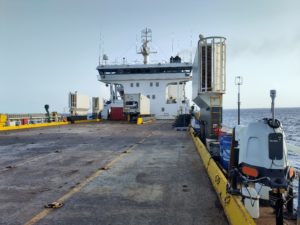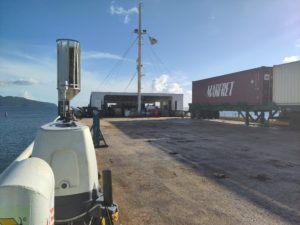 Objective: fine characterisation of performance in the evaluation phase and before physical integration of the rotor, taking into account the disturbance of the incident wind by the ship itself in the performance of the rotor.
Carrying out an integration study (aerodynamic and hydrodynamic performance study, regulatory analysis, structural, electrical and control studies, and equipment).

Modifications to the ship, integration and commissioning of the rotor sails – Project management for the integration on the ship